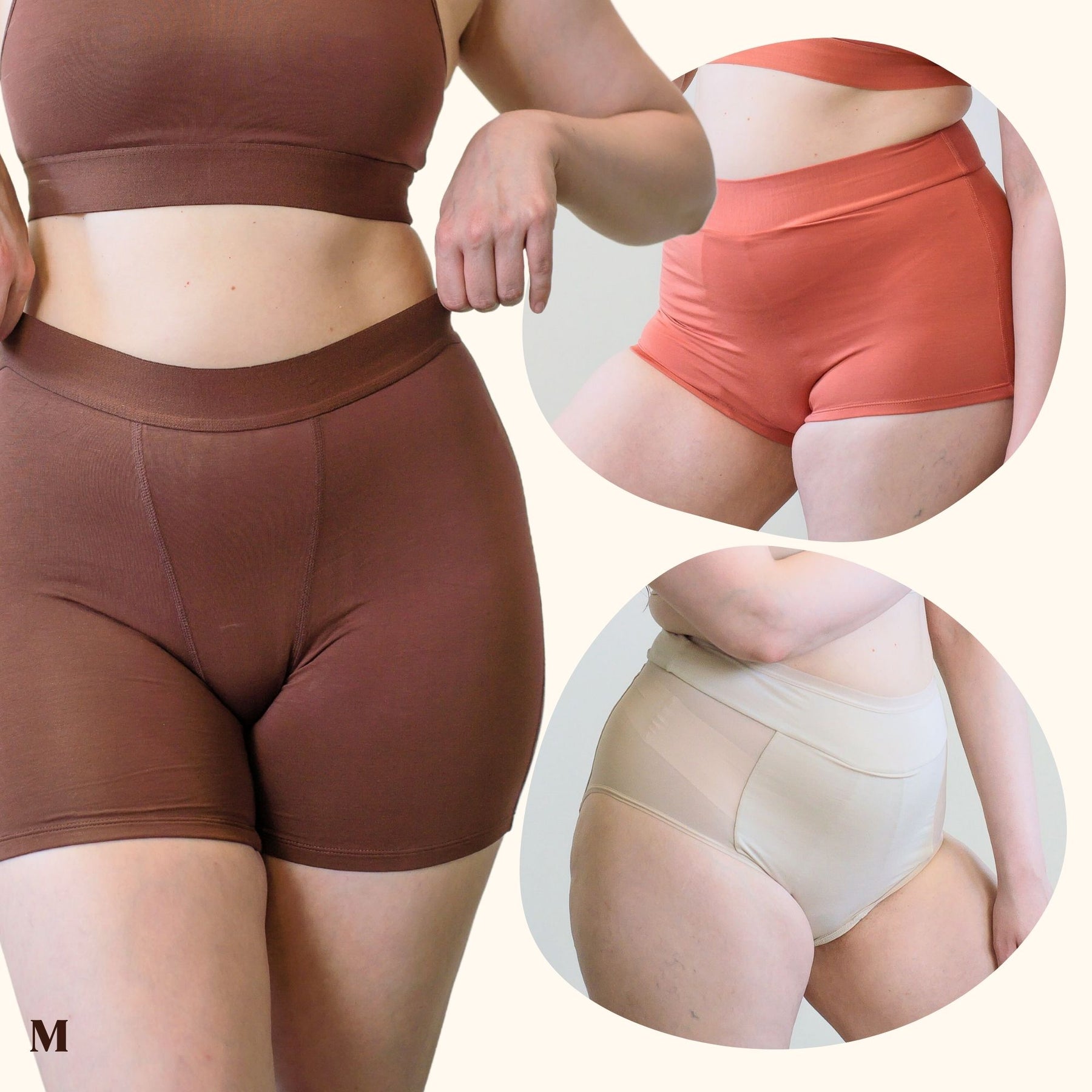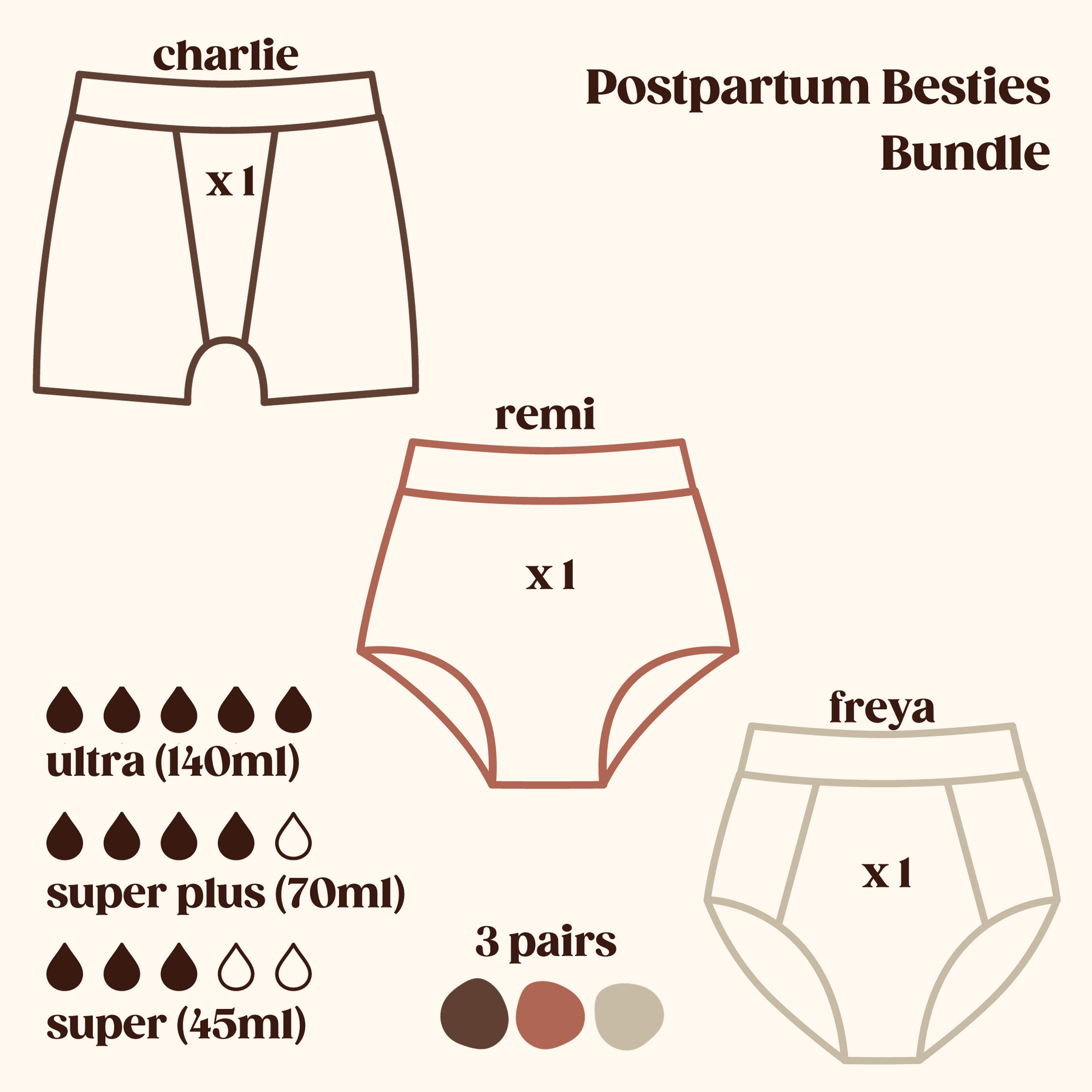 Postpartum Besties Bundle (Charlie, Remi, Freya)
In stock
Pickup available at Our Vancouver Office
Usually ready in 24 hours
Postpartum Besties Bundle (Charlie, Remi, Freya)
XS / Multi
Our Vancouver Office
Pickup available, usually ready in 24 hours
205-950 Powell Street
Vancouver BC V6A 1H9
Canada
+16047716489
1 x Charlie (Ultra) in Cacao + 1 x Remi (Super Plus) in Terra Cotta + 1 x Freya (Super) in Oat
This is a selection of our comfiest and most absorbent undies that are designed to support you during those precious postpartum moments. These undies are your trusted companions for those initial days of super heavy bleeding and the subsequent weeks of spotting. 
They provide soothing comfort and unbeatable protection, so you can prioritize your well-being and cherish every moment with your little one. The bundle features the Charlie with 140ml of protection, the Remi with 70ml, and the Freya with 45ml, for tailored postpartum support.


*Discount codes cannot be stacked with bundles
- Waistband to Waistband Leak Proof Protection: goes all the way up the front and back
- Breathable, stretchy and unbelievably comfortable
- Naturally Antimicrobial
- Inner: 92% Bamboo 8% Spandex
- Gusset 1: 70% Bamboo 30% Organic Cotton
- Gusset 2: Breathable Cotton PUL
- Outer: 92% Bamboo 8% Spandex
- Exclusive of trims

Designed in Canada
Made in China
Customer Reviews
11/29/2023
Anonymous

Canada
Amazing!!!
I love them they are so comfy to wear! I wear them at night because I hate wearing a pad all night long. This is the first time since I have an IUD that I don't wake up with blood on my sheets. Anyway, I really love them!
11/26/2023
Anonymous

Canada
LOVE THESE
Okay full disclosure, I'm not postpartum, I just bought these because I LOVE the Charlie and wanted to try the other two (I have heavy flow). These are *chef's kiss* divine. Freya and Remi are great and did a good job. The only issue I had was Freya did leak slightly, and because the underwater colour was white, it did stain. I wasn't bleeding much that day so that was a little surprising. The cost is definitely prohibitive but I will buy more Remi somday thanks to this bundle!
10/25/2023
Erin D.

Canada
Exactly what I wanted!
So comfy and great protection.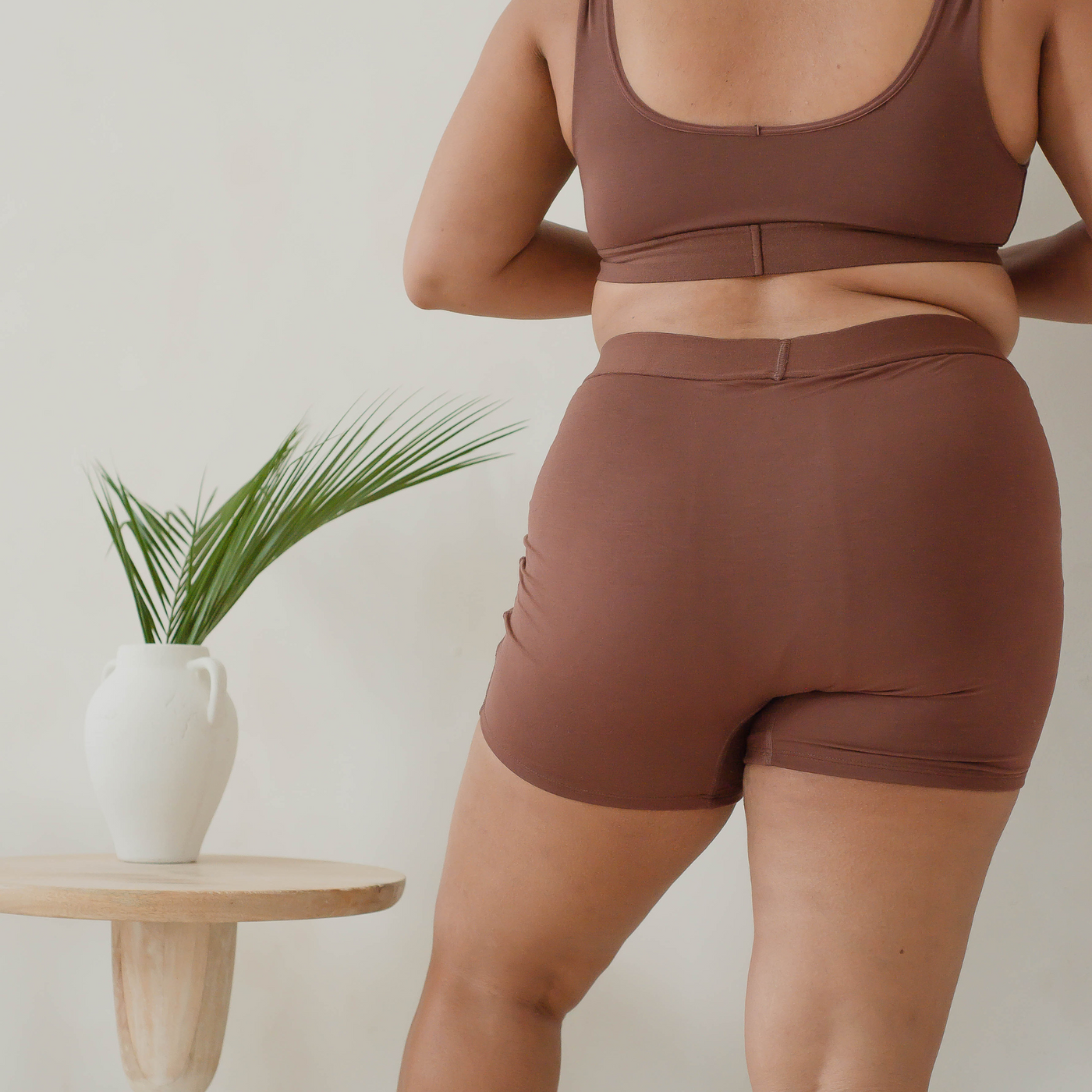 PFAS-free* as it should be.
Revol Cares has been tested by an outside source called Mamavation (ensuring no bias since we didn't hire the lab) and we were found to have NO traces whatsoever of PFAS. That's right – zero, zilch. We send our fabric for testing regularly to make sure nothing changes within our supply chain.
We wouldn't even consider anything less for our customers, or our team.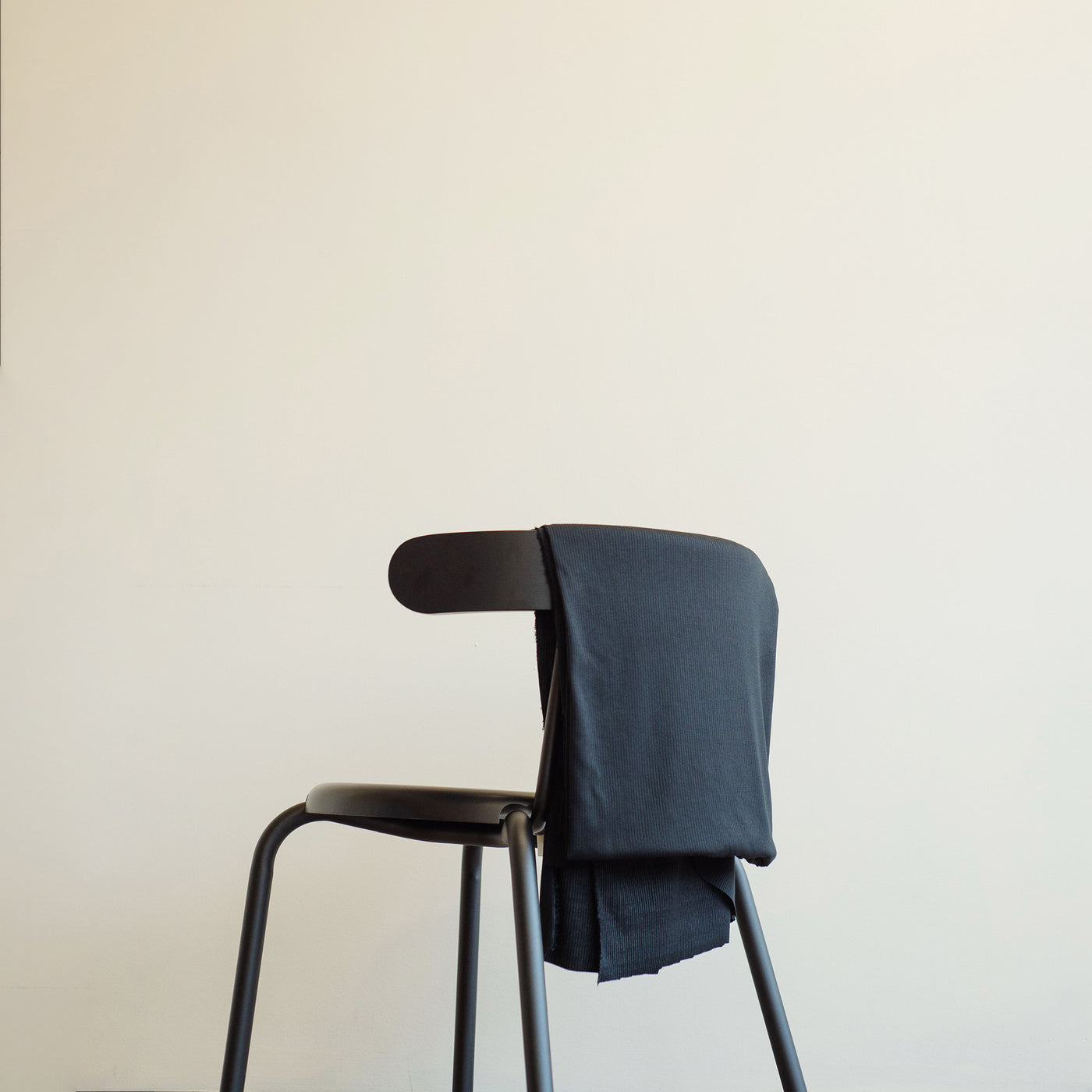 materials.
All our undies are engineered with four layers of protection, including a lining that is both breathable and leak proof. Our most protective underwear can handle an ultra-heavy flow that would normally require changing protection every 1.5 - 2 hours.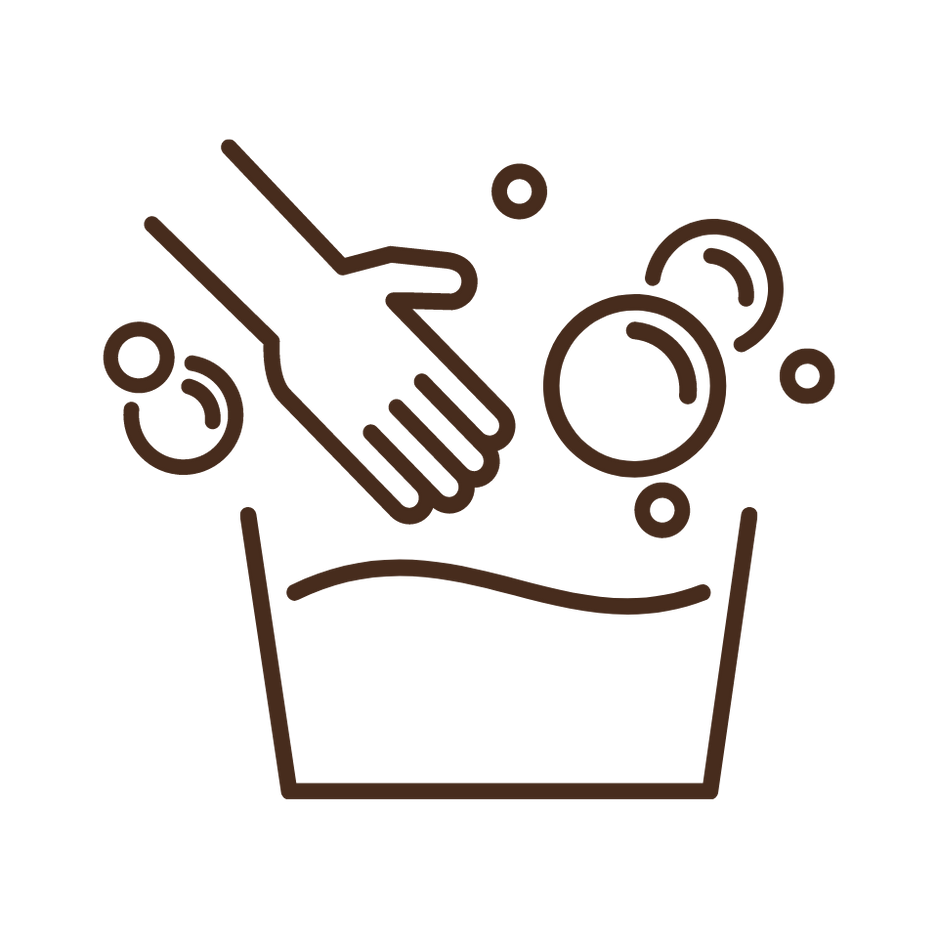 Immediately after use, rinse thoroughly with soap until the water runs clear.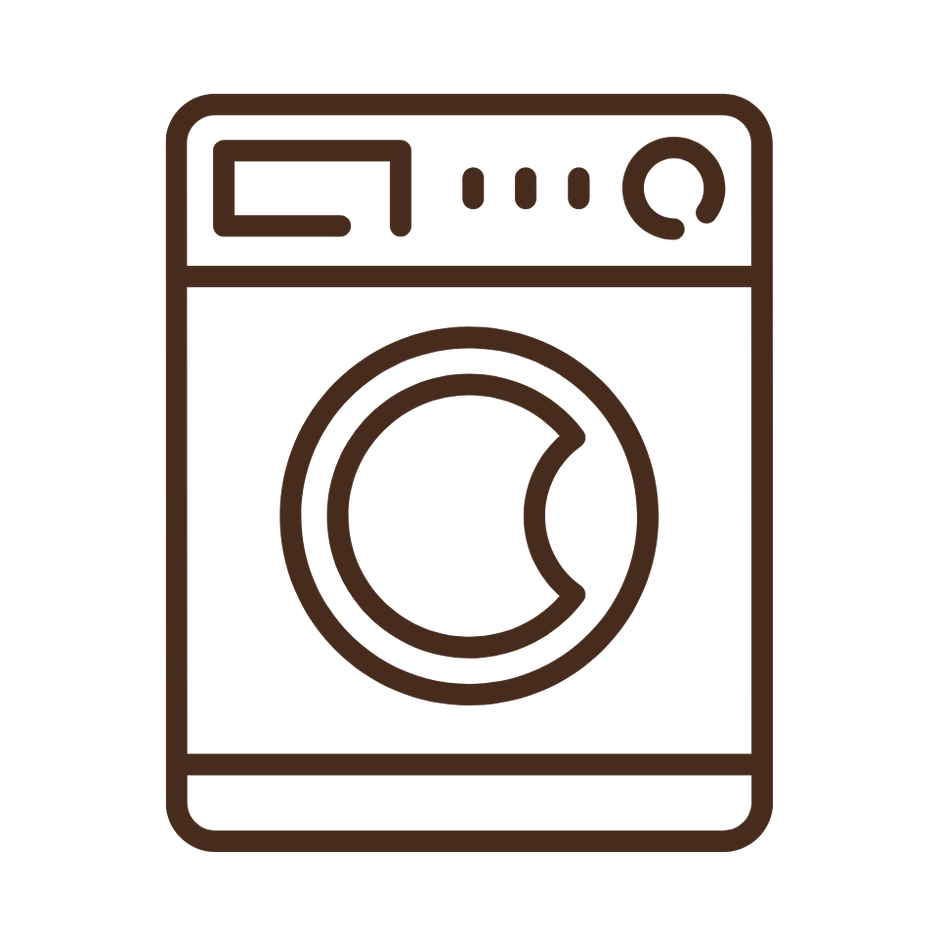 Later, hand or machine wash, cold to warm, normal cycle.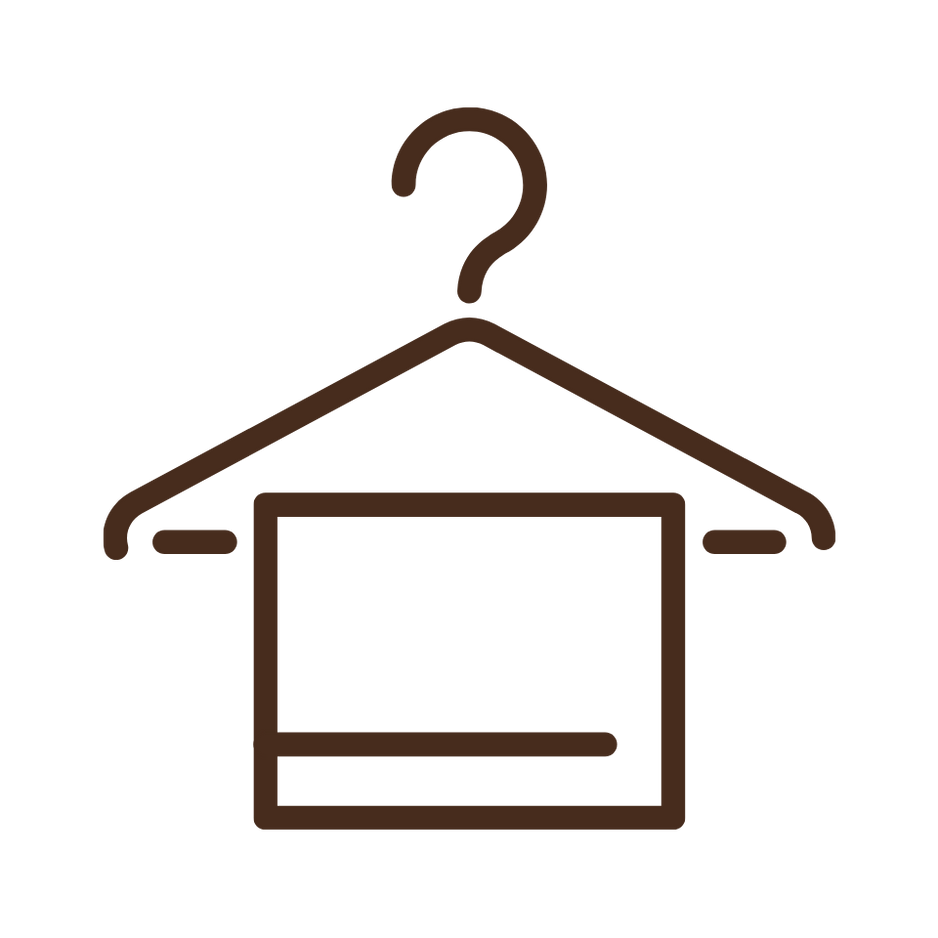 Hang to dry, or tumble dry on low heat.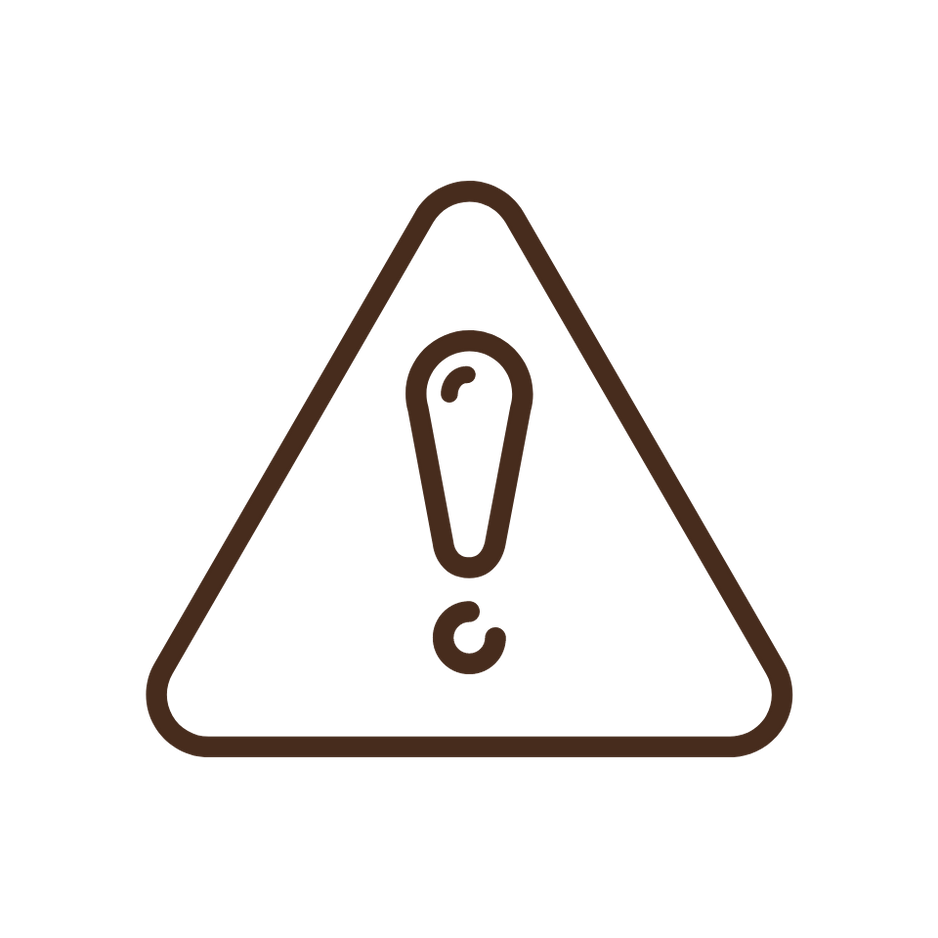 Do not use fabric softeners or bleach. Do not iron or dry clean.
**If you find the drying time is taking longer than 24 hours, you can put the underwear in the dryer (preferably in a delicates dryer bag to protect the mesh) on a delicates or wrinkle release cycle (usually about 10-15 minutes with lower heat). Longer drying time could be considered if your air dry environment is cold or damp.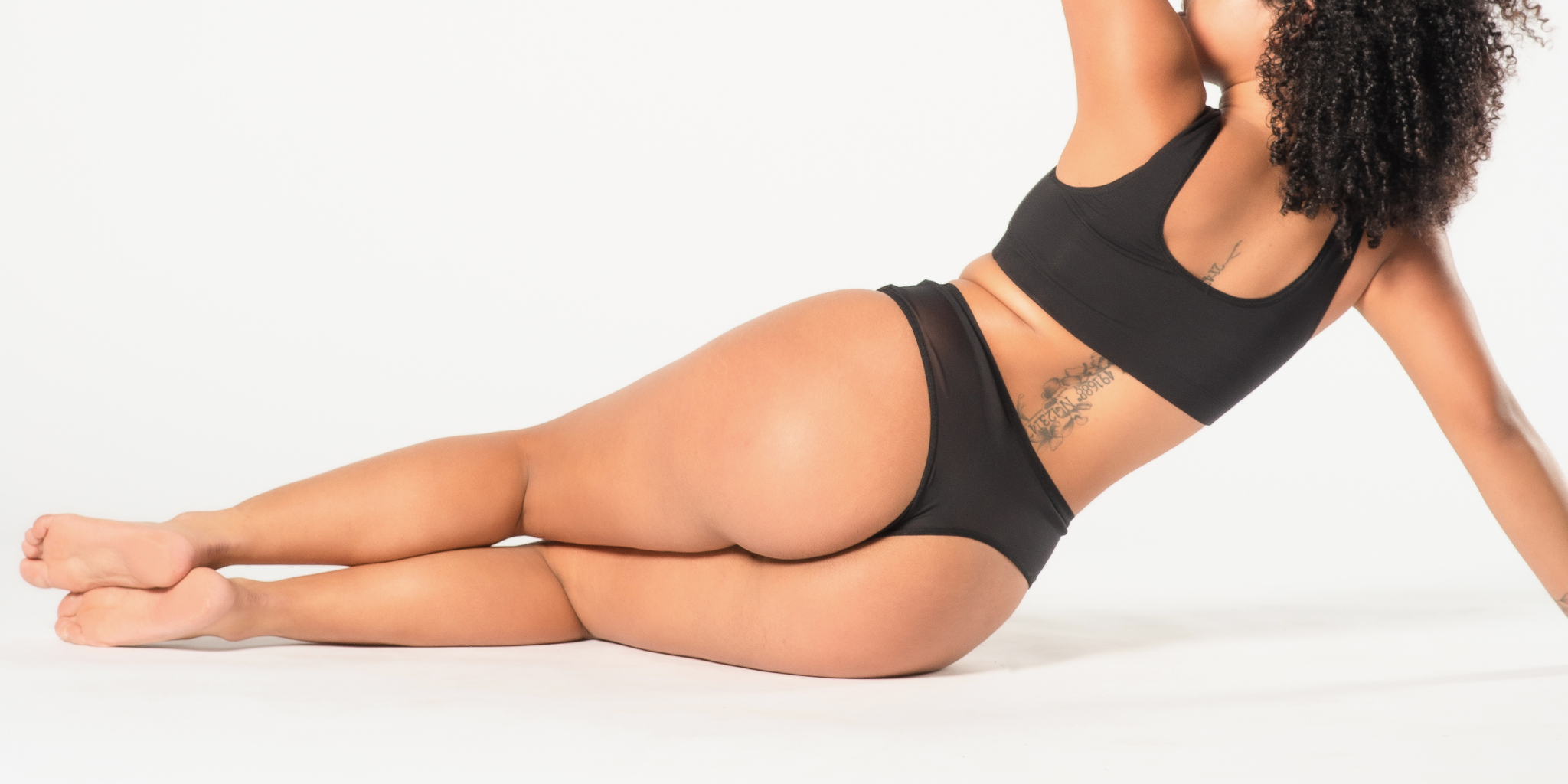 we're baring it all.
Since day one, Cares has always paid incredibly close attention to the quality of the fabrics we use. Every single one of our fabrics are tested and certified.
how it works
Yes, it aaaactually works! We stand behind our products 100%! As long as you pair the right protection level with your flow (i.e., Heavy protection on those first few heavy days) you can wear our undies up to 12 hours worry free!
Make sure to rinse the underwear immediately after you use them, if you can't put them in the washing machine right away, let them hang dry, until you are ready to wash. Don't let them hang for more than 2-3 days before washing.
You won't feel wet, the underwear doesn't get heavier, and nothing swells up. It literally just feels like wearing underwear! 
Everything gets absorbed and you feel dry and comfortable the whole time!  Our natural bamboo fabric is breathable, helps to prevent bacteria growth and locks in odour, so you'll feel dry & clean all day!
Our Ultra protection was made for you! If you have to change your other products (tampons, pads, cup) every 1.5-2hrs, then these will be life changing! They're also great for Fibroids, PCOS, Endometriosis, or simply genetics!
Check out our Ultra protection options on our shop page!
Yes! ALL of our underwear (other than the Light protection) have the leak proof layer going all the way up the back and the front, so you're 100% covered!
sizing
Our sizing is true to size, but you can double check by going to our size chart here!
Our sizing is ALWAYS inclusive, so we offer sizes from XXS-XL & 1X-7X!
If you are looking at our thong undies, then go by your waist measurement. For all other straight sized undies, size up! For our plus-sizes, most people can size down.
It all depends on how you want your undies to fit! (eg. if you get bloated on your period and don't like your undies tighter, you might want to size up!)
care
For daily wear, typically one pair during the day and one at night will be enough! Always be sure to pair the protection level with your flow (i.e., Heavy for heavy days and Medium for medium days).
The underwear will last up to 4 years, as long as they are cared for properly. If you are uncertain of the best way to care for your undies, check out the super detailed (and beautiful) instructions on our Care page!
We recommend rinsing them immediately after use with a little bit of soap (dish soap works amazingly well to break down the enzymes found in blood). Then machine wash on regular, and hang to dry.
For super detailed instructions, please check out our Care page!