The best period underwear - no backups needed.
no pads. no tampons. so easy.
why is being PFAS-free* so important?
PFAS stands for per- and poly-fluoroalkyl substances. These are manufactured chemicals that are used to make products heat, oil, stain, and water-resistant, and are sometimes found in period underwear.
PFAS can be absorbed through the skin and have been shown to have negative effects on human health. Our products are rigorously third-party tested for PFAS and are certified PFAS-free*. 
*Non-detectable over 30 parts per million (PPM) 

The Search is Over
perfected leak proof underwear that won't let you down.
At Revol Cares, we go against what's expected of us and we never take the easy way out. We prioritize safe materials that are sustainably sourced, and make reliable leak proof undies that are a dream to wear. So you can feel just as good in them as you do about them. 
10% off undies sale!
Give the gift of an easier period.
Want it for the 25th? Order before December 15.

Shop now for the perfect stocking stuffer. Exchanges are easy.
conversion chart (super tampon/pad)
shop by flow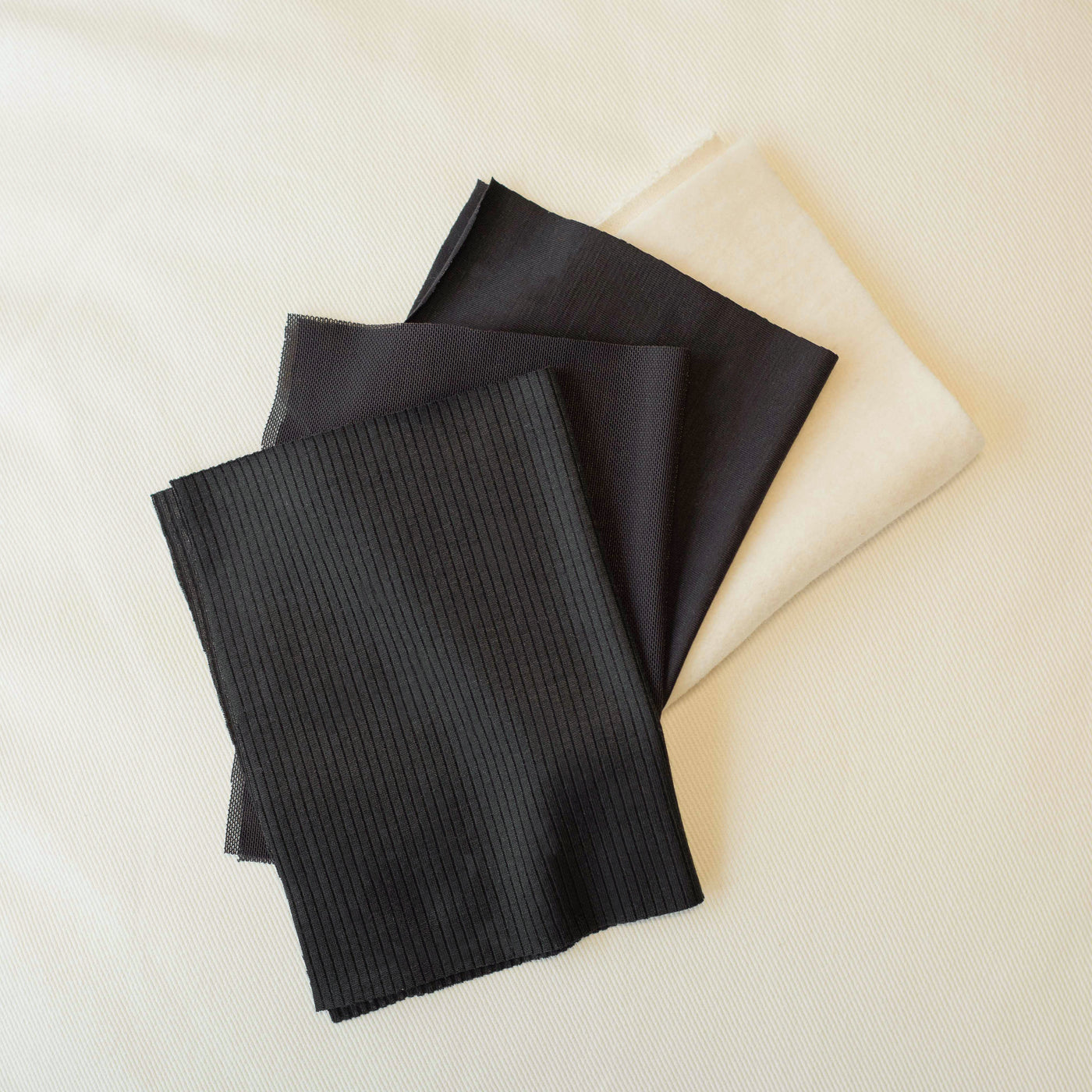 ultra soft and oh-so-comfy.
Revol Cares undies are made with our proprietary bamboo fabric that feels so luxurious you'll never want to take them off. The breathable, four-way stretch fabric moves with your body while maintaining its shape, even after 12 hours. Plus, our undies are made to be washed over 100 times, giving you up to four years of reusable wear with each pair.
Oh, and did we mention that we don't believe you need to have harmful chemicals in your undies to make them leak proof? Revol Cares undies are certified PFAS-free* (as they should be) to keep you dry without harming you or the planet.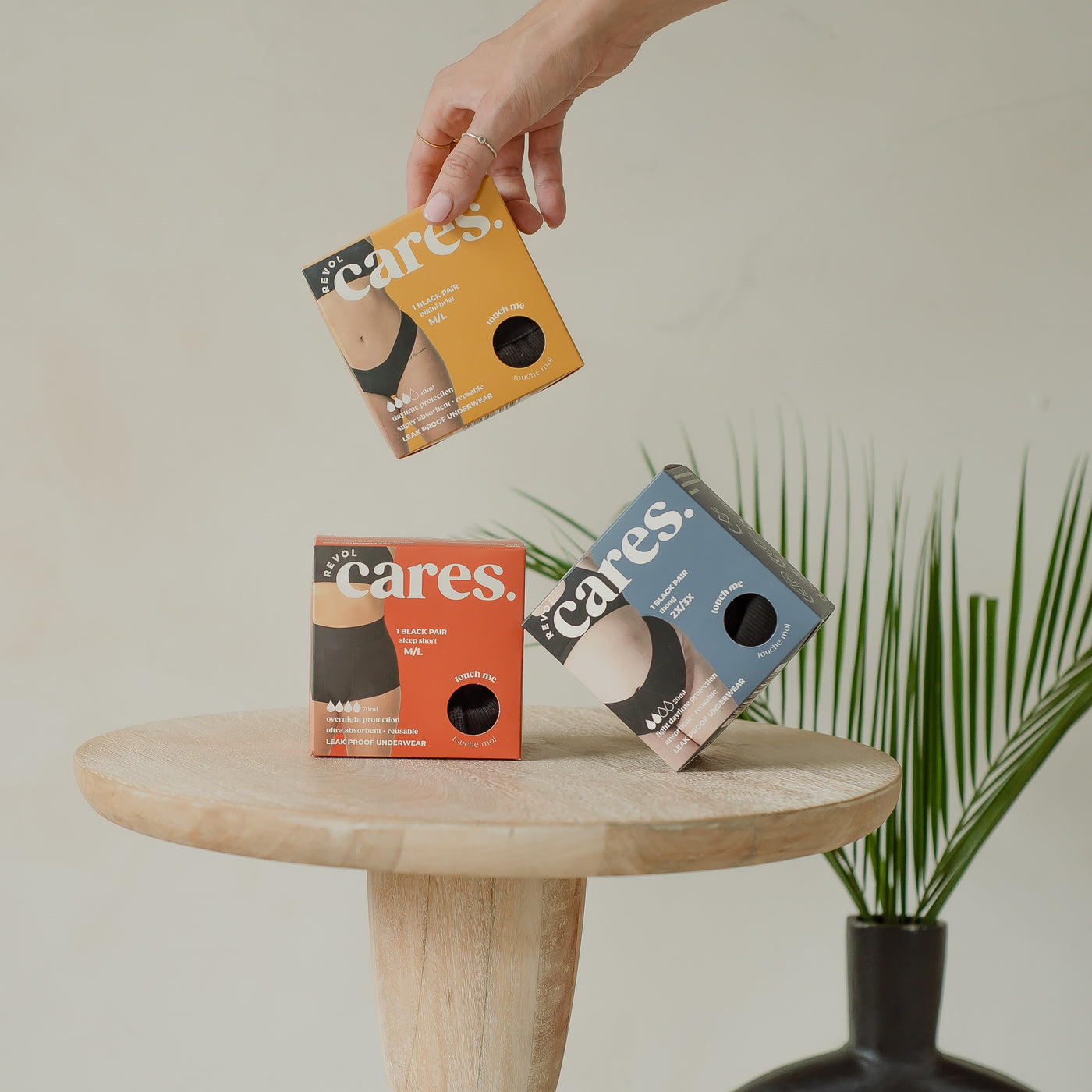 doing better for people & for the planet.
At Revol Cares, everything we do is made to enhance your life while giving nature a helping hand.
From our reusable, zero-waste leak protection and 100% compostable packaging, to our super absorbent and sustainable OEKO-TEX fabric that's made without any nasty chemicals. Because making the right choice should be easy.
tag @revolcares to be featured
join the community