super absorbent, super reliable.
bikini brief
Our Daytime Bikini Brief is the perfect style for every day wear, for all protection levels. Sleek and simple.
view sizing
sleep short
Our Overnight Sleep Short is the ultimate in comfort and protection, giving heavy absorption all night long.
View Sizing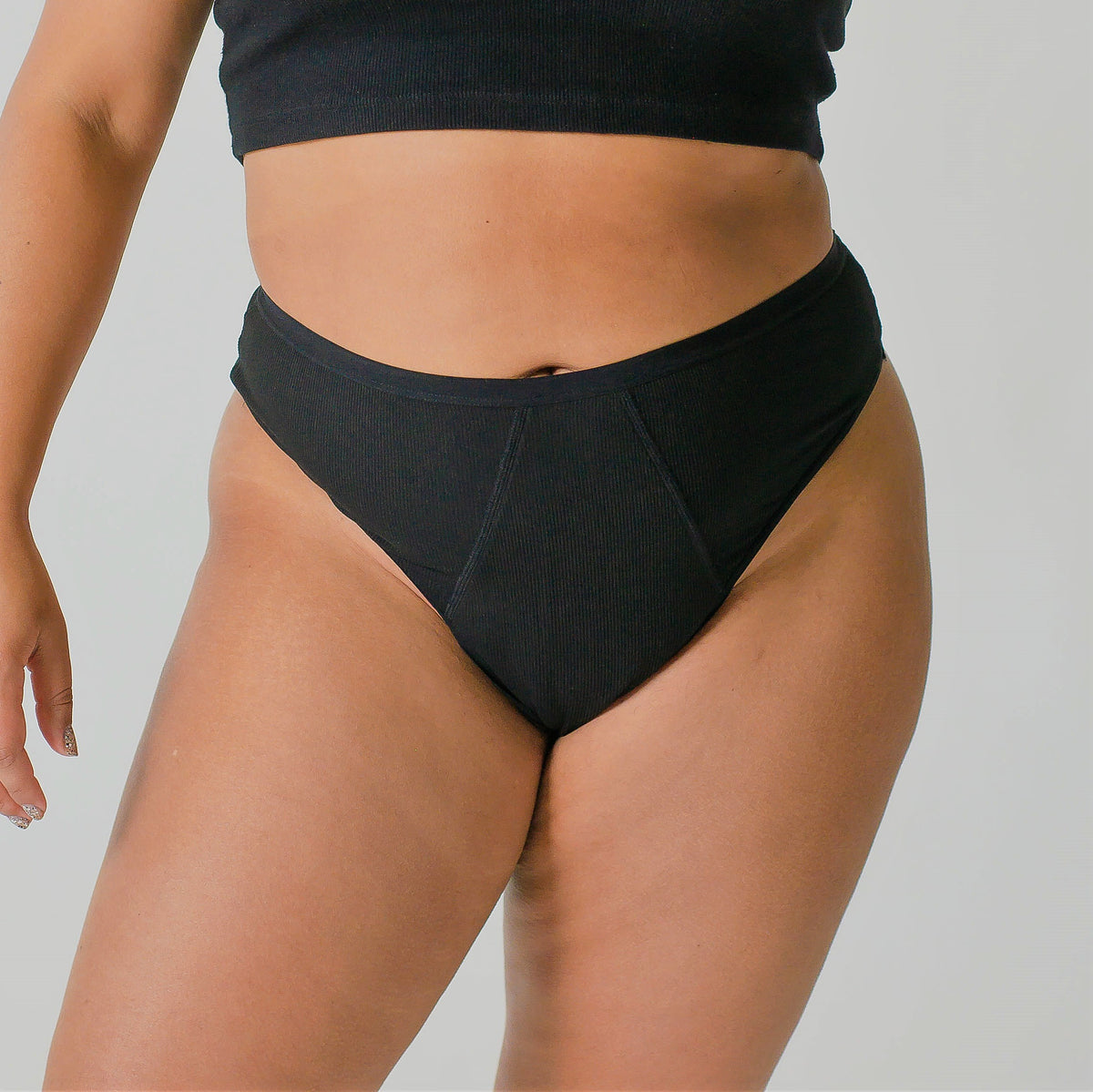 thong
Our Thong is the greatest in low-profile light protection. Worry no more about bulky pads or underwear lines.
View Sizing

the search is over
well-made leak proof care that won't let you down.
At Revol Cares, we go against the norm and we never take the easy way out. We prioritize safe materials that are sustainability-sourced, and make reliable leak proof undies that are a dream to wear. So you can feel just as good in them as you do about them. 

The Society of Obstetricians and Gynaecologists of Canada (SOGC)
SOGC recognised
Every product that carries the SOGC seal has been independently and carefully reviewed by a panel of medical professionals. Each product has received Health Canada approval for sale in the Canadian market; demonstrates scientific evidence of safety and efficacy; and packaging claims can be substantiated with scientific evidence. 
The only underwear I trust to carry me through my heavy days.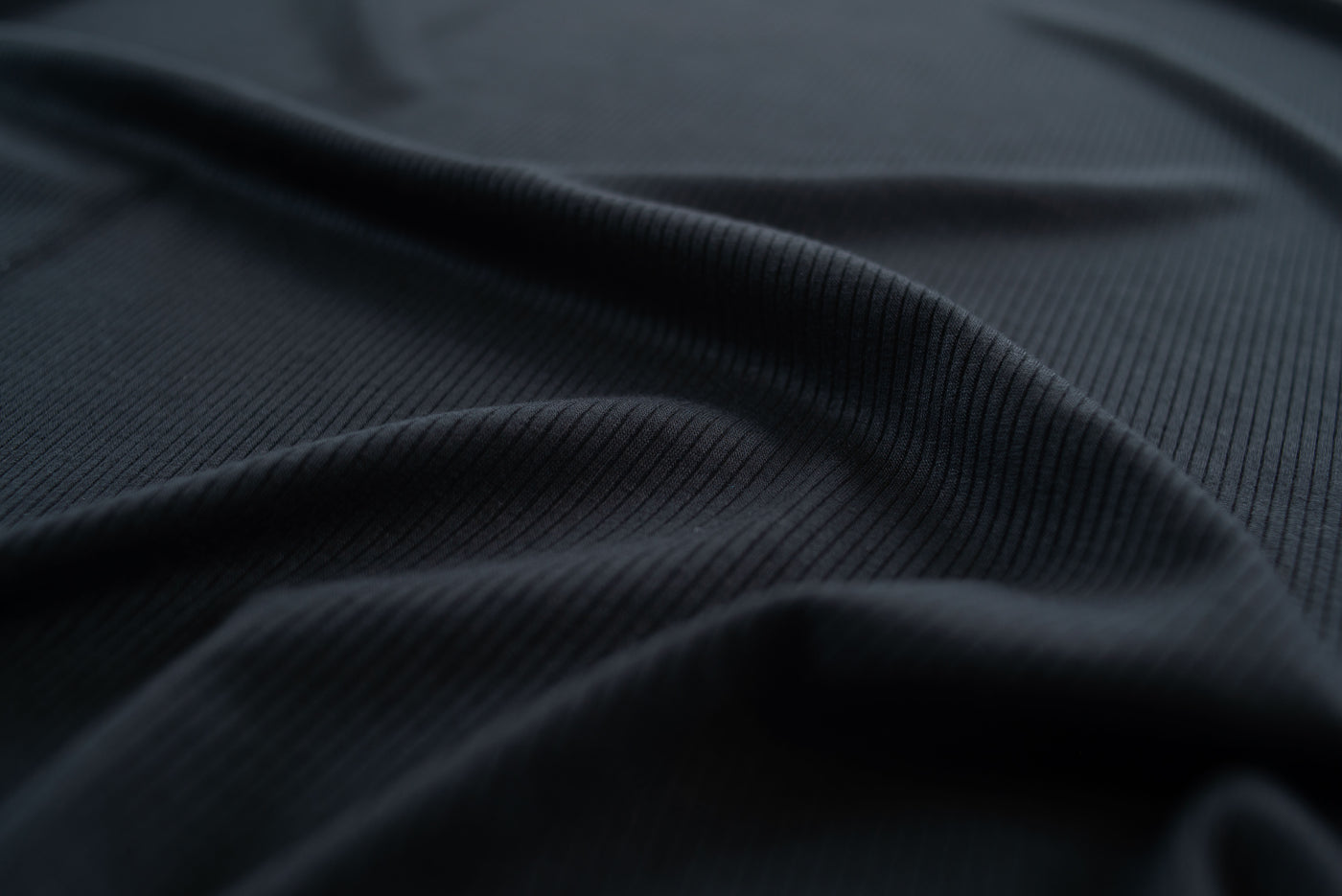 ultra stretchy and oh-so-soft.
Revol Cares undies are made with our proprietary bamboo fabric that feels so luxurious you'll never want to take them off. The breathable, four-way stretch moves with your body while maintaining its shape, even after 12-hours. Plus our undies are made to be washed over 100 times, giving you up to four years of reusable wear with each pair.
Oh, and did we mention that we don't believe you need to have harmful chemicals in your undies to make them leak proof? Revol Cares undies are certified *PFAS-free (as they should be) to keep you dry without harming you or the planet.

Absorbency
stay dry all day and all night.
A lot of time and care went into selecting the best quality fabrics, and crafting our signature multi-layer leak protection. The result? Ridiculously comfortable undies that absorb up to 10 tampons worth of fluid – no backup required, baby!
You'll stay dry, comfy and worry-free in our waistband-to-waistband leak protection, even on your heaviest days.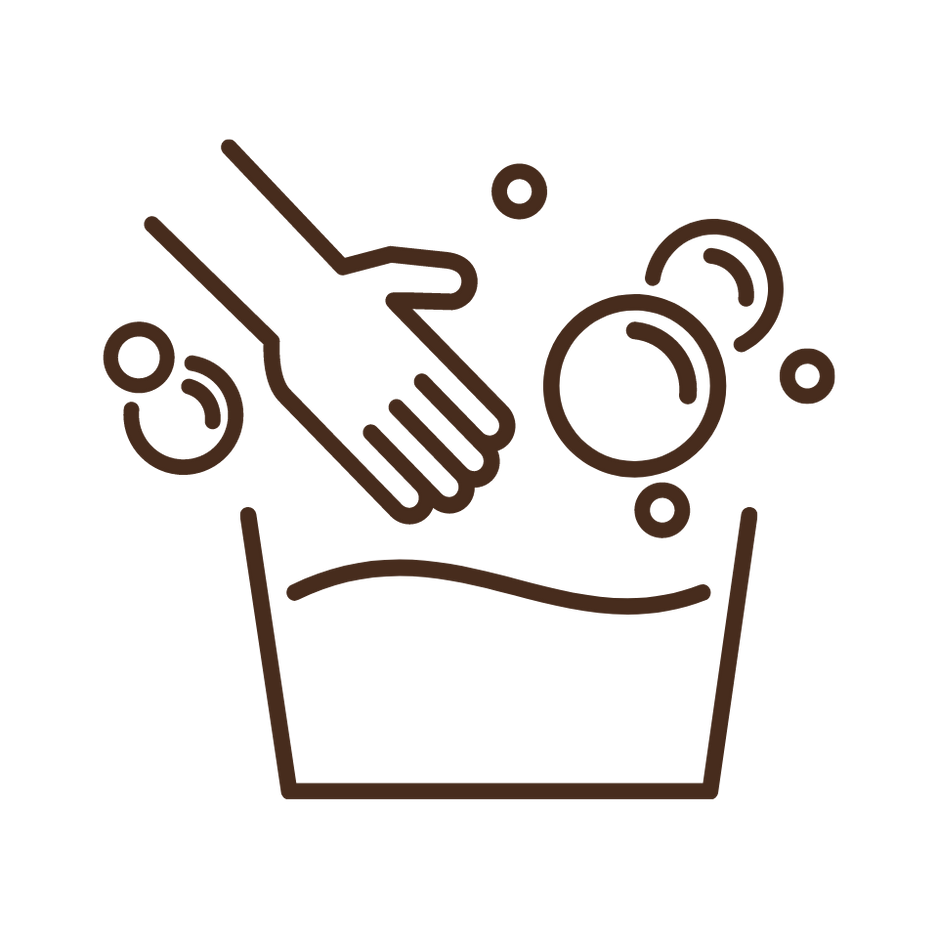 Immediately after use, rinse thoroughly with soap until the water runs clear.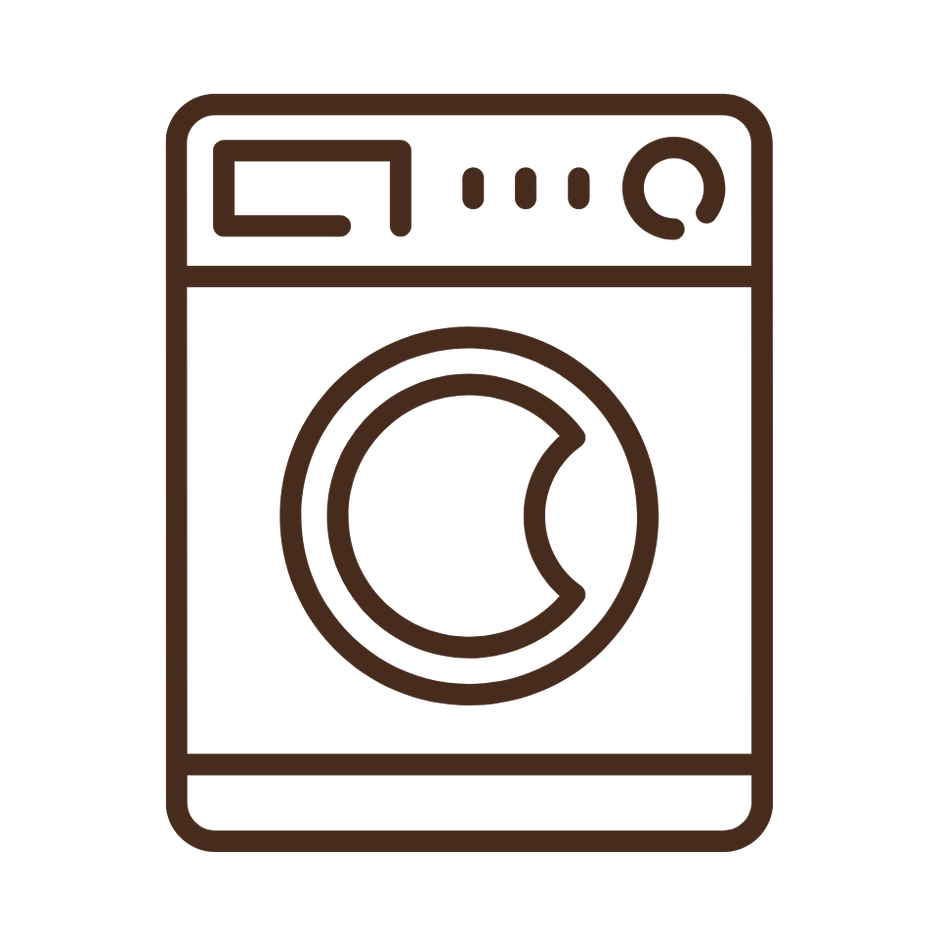 Later, hand or machine wash, cold to warm, normal cycle.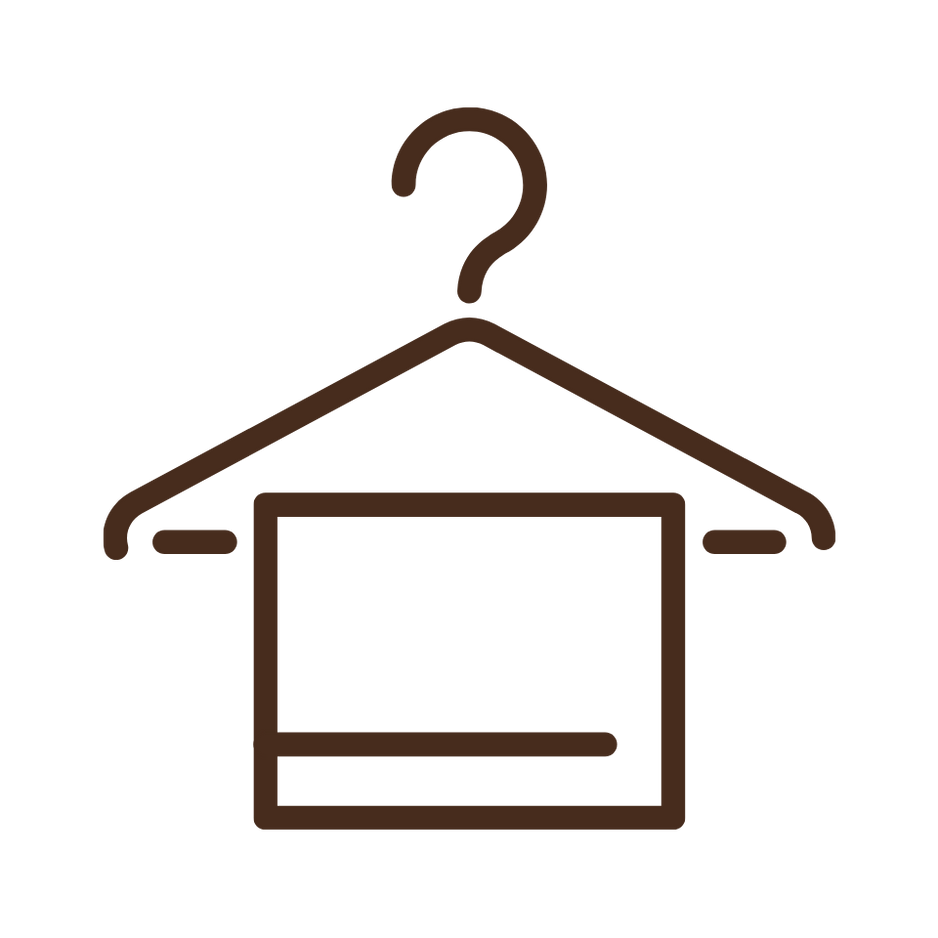 Hang to dry, or tumble dry on low heat.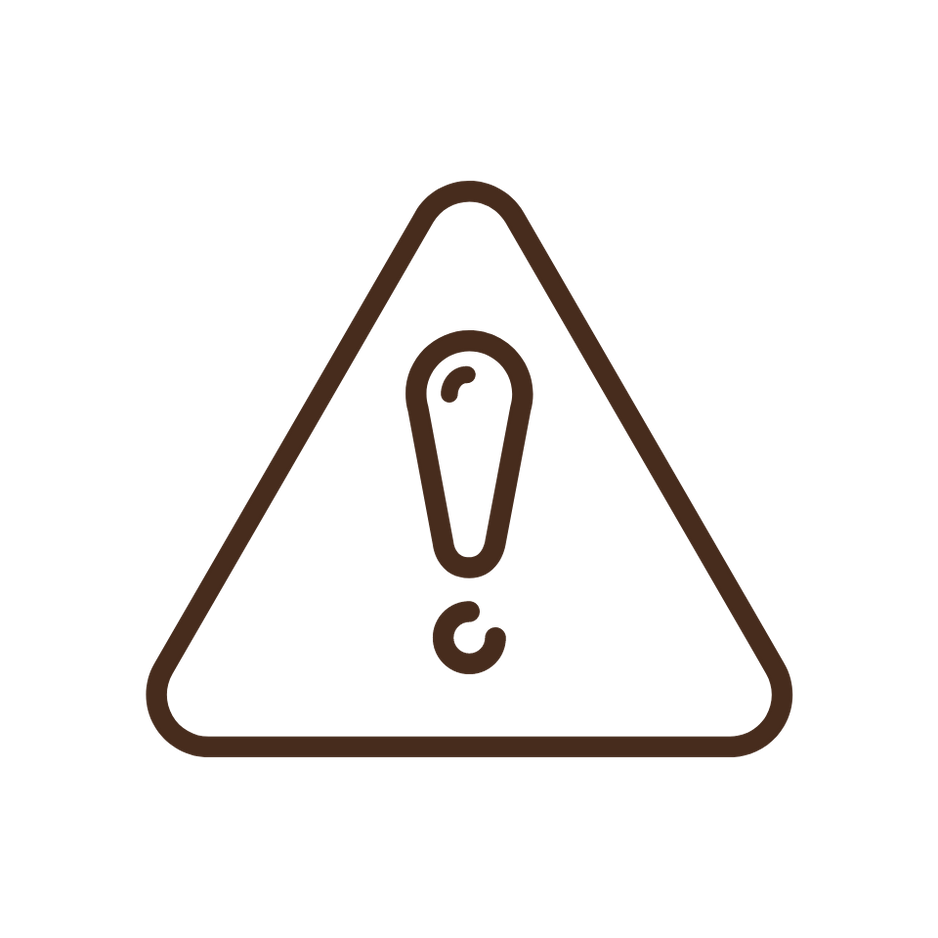 Do not use fabric softeners or bleach. Do not iron or dry clean.
If you find the drying time is taking longer than 24 hours, you can put them in the dryer on a low heat and a delicate or wrinkle release cycle (usually about 10 - 15 minutes).
how it works
Yes, it aaaactually works! We stand behind our products 100%! As long as you pair the right protection level with your flow (i.e., Super protection on those first few heavy days) you can wear our undies up to 12 hours worry free!
Make sure to rinse the underwear immediately after you use them, if you can't put them in the washing machine right away, let them hang dry, until you are ready to wash. Don't let them hang for more than 2-3 days before washing.
You won't feel wet, the underwear doesn't get heavier, and nothing swells up. It literally just feels like wearing underwear! 
Everything gets absorbed and you feel dry and comfortable the whole time!  Our natural bamboo fabric helps to prevent bacteria growth and locks in odour, so you'll feel dry & clean all day!
Yes! ALL of our underwear Regular protection and up have the leak proof layer going all the way up the back and the front, so you're 100% covered!
sizing
Our sizing is true to size, but you can double check by going to our size chart here.
If you are looking at our thong undies, then go by your waist measurement. For all other straight sized undies, go off of your hip measurement and size down, unless your waist measurement is more than a size different, then split the difference! For our plus-sizes, most people can size down.
It all depends on how you want your undies to fit! (eg. if you get bloated on your period and don't like your undies tighter, you might want to size up!)
care
For daily wear, typically one pair during the day and one at night will be enough! Always be sure to pair the protection level with your flow (i.e., Heavy for heavy days and Medium for medium days).
The underwear will last up to 4 years, as long as they are cared for properly. If you are uncertain of the best way to care for your undies, check out these super detailed care instructions!
We recommend rinsing them immediately after use with a little bit of soap (dish soap works amazingly well to break down the enzymes found in blood). Then machine wash on regular, and hang to dry. For super detailed instructions, check out these super detailed care instructions!
other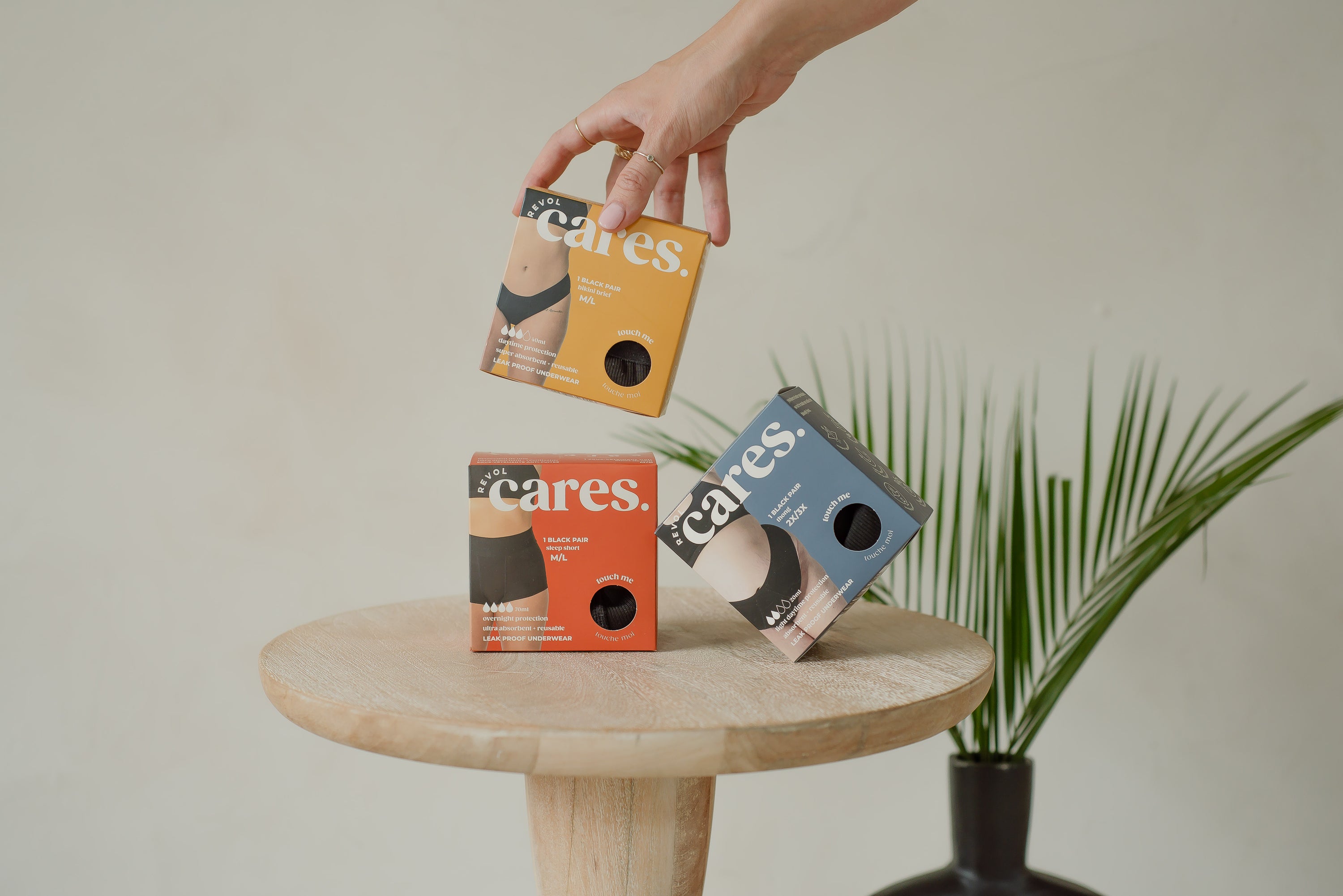 doing better for people & planet.
At Revol Cares, everything we do is made to enhance your life while giving nature a helping hand.
From our reusable, zero-waste leak protection and recycled packaging, to our super absorbent and sustainable OEKO-TEX fabric that's made without any nasty chemicals. Because making the right choice should be easy.